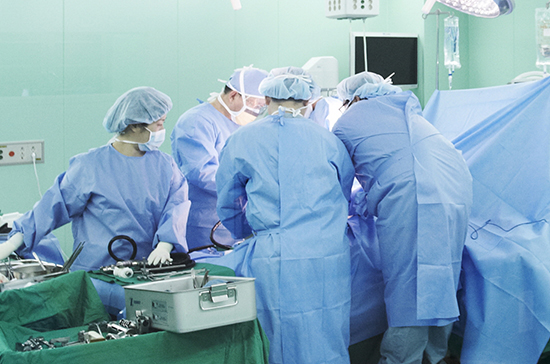 Bumin Hospital
recording 80,000 surgical cases and 655,000 outpatient cases in 2017,
is globally recognized medical institution for its excellence in spine
and joint treatment.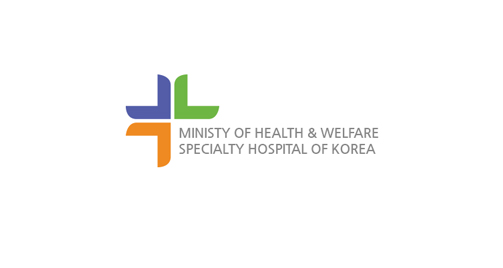 Certified Joint Specialty Hospital
by Ministry of Health & Welfare of Korea
Specialized Treatment in Knee, Hip, Shoulder,
Hand & Upper Extremity, Foot and Ankle
Officially certified as Joint Specialty Hospital of Korea, Bumin Hospital is
providing the world-class medical treatment to orthopedic patients.
The Ministry of Health & Welfare very selectively certified hospitals for its
specialty, selecting only 10 hospitals in Korea.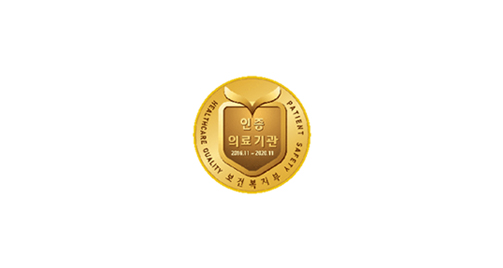 Certified Medical Institution for Patient
Safety and Healthcare Quality
Proven Excellence in
Healthcare Quality and Patient Safety
For providing outstanding healthcare services and high standards in patient
safety, the Ministry of Health & Welfare has officially certified Bumin Hospital
as a trustworthy medical institution. Bumin hospital is the first specialty hospital to be certified for its excellence in patient safety and healthcare quality.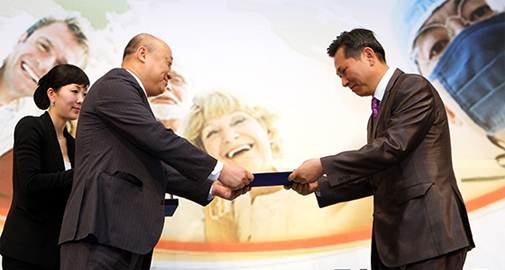 Korea's Best Specialty Hospital in
Global Medical Service Award (2010, 2011)
Bumin Hospital was award twice for its excellence in global medical service within joint and spine area. Based on Bumin's clinical results and academic accomplishments, Bumin has established world-class reputation not only from the Korean society, but also from the global society.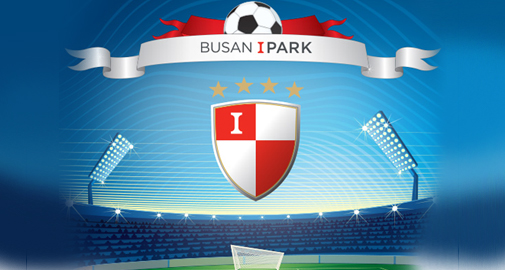 Official Hospital for Busan I'Park Professional Football Team (2001~2010)
As a leading specialty hospital in sports medicine, trauma and fracture treatment, Bumin Hospital had been designated as an official hospital for Busan I'Park Professional Football Team. Bumin Hospital is continuing to work with different sports team to provide the best care in sports medicine.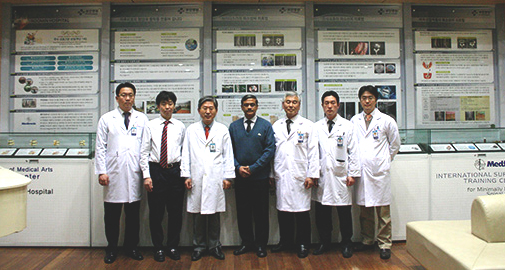 Global Physician Education Center - Minimally Invasive Spinal Surgery (MISS)
As the only hospital designated as the MISS training center in the southern region in Korea, Bumin Hospital is continuing to provide the training and education to medical professionals visiting from overseas.
And more…
2017. 11

Designated as an institution conducting clinical trials and medicines

2017. 05

Selected as 1st grade pneumonia suitability

2016. 04

Cooperated with Korea Human Body Donation Support Center (Seoul)

2016. 02

Awarded by Seoul Metropolitan City as contributing to the prevention of the Middle East Respiratory Syndrome (MERS)

2015. 11

Designated Global Alliance with HSS (Hospital For Special Surgery)

2015. 04

Designated by the Ministry of Health and Welfare as a "Hospitals where people can rest assured" (Seoul, Busan)

2013. 12

Selected as 1st grade of Hip Joint Surgery by the HIRA (Health Insurance Review & Assessment Service)

2013. 11

Annual Bumin Hospital Knee Joint Symposium opening (Nationwide scale)

2012. 08

Certified Outstanding Laboratory Medicine Center by the Korean Society for Laboratory Medicine

2011. 11

Ranked 1st place for corrective usage of antibiotics in preventive care by the government body, Health Insurance Review & Assessment Service

2011. 06

Designated Emergency Medical Center in Seoul

2010. 06

Received "Level 1" in the assessment of artificial kidney center by the Ministry of Health & Welfare

2009. 12

Selected as a leading healthcare institution by Busan City

2009. 05

Acquired the title of "Excellent Medical Institution" from Medical Institution Evaluation by the Korean Ministry of Health & Welfare for two consecutive year

2005. 09

Official Hospital for The 13th APEC (Asia-Pacific Economic Cooperation)

2002. 09

Official Hospital for The 14th Asian Games in Busan