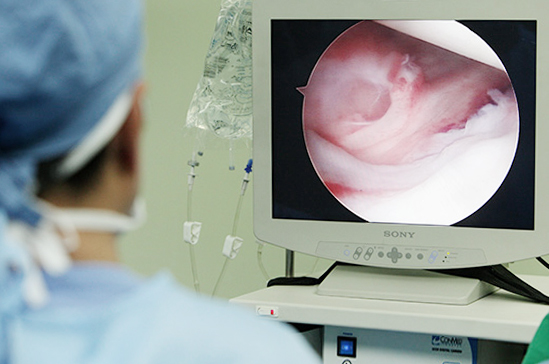 "Minimally invasive and painless"
Total Joint replacement
Knee, Shoulder and Hip Arthroscopy
Realizing the optimal results through state of the art equipment, world-class medical professionals and medical environment Specialized expert in Joint, Hip, Shoulder, Foot and Ankle Performed over 60,000 cases
Clinical Statistics
Clinical Statistics

| Joint Center | 2017 | Total |
| --- | --- | --- |
| Knee Surgery | 4,892 | 21,034 |
| Hip joint Surgery | 2,768 | 10,658 |
| Shoulder/Upper extremities | 4,713 | 16,776 |
| Foot Surgery | 2,683 | 11,568 |
| Total | 15,056 | 60,036 |
Strategies of Bumin Hospital
Joint Center
1

Our joint center is separated to give more accurate medical treatment as knee, hip, shoulder, ankle etc.

2

We perform minimally Invasive total joint replacement and joint surgery with navigation.

3

The specialist who has wide clinical experience give the medical treatment

4

We have the sterilized operation room to minimize the prevention of infection which is installed the state of the art medical equipment and air filter(HEPA filter).
The principle of Bumin Hospital
Spinal Center
Tailored medical treatment for each grade of arthritis (early, middle, end)
Operate Non-surgical treatment system
Effective joint arthroscopy for each part
Minimally invasive surgery with navigation
Quick recovery and continuous following-up care (rehabilitation)