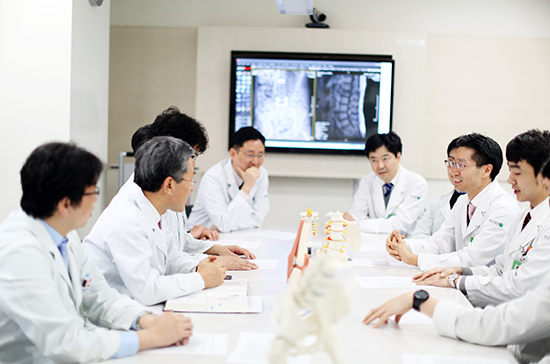 Bumin Hospital
has been sharing its latest techniques in orthopedic surgeries to global medical professionals and orthopedic societies around the world.
Designated Orthopedic Teaching Hospital by Ministry of Health & Welfare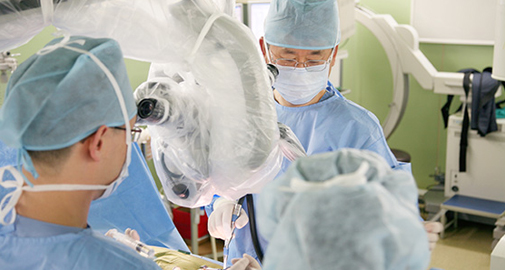 Recognizing its world-class medical technology and expertise in orthopedics, Bumin Hospital is an official Orthopedics Teaching Hospital, contributing to improving the quality of healthcare services.
Global Physician Education Center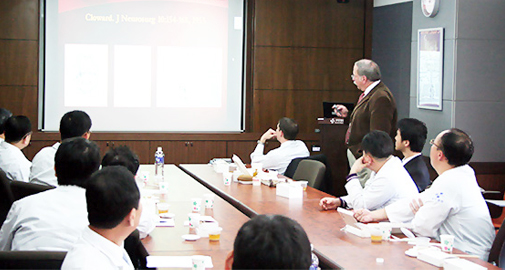 Since the opening of Global Physician Education Center, Bumin Hospital is sharing its experience and knowledge in Minimally Invasive Spinal Surgery and Joint Replacement Surgery. Medical professionals from Singapore, China, Russia, Uzbekistan, etc. visited this center to observe surgeries done at Bumin and to participate in the academic symposium. Bumin Hospital is also appointed as Minimally Invasive Spinal Surgery Training Center by Medtronic, the world's largest medical technology company.
Publishing Academic Articles in Renowned Journals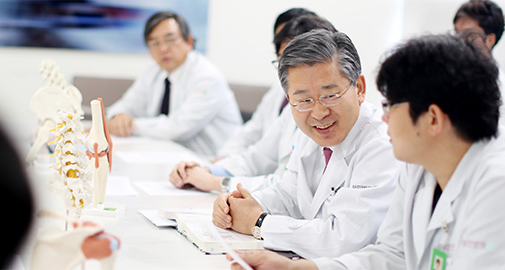 Bumin is constantly introducing its latest medical technology to the medical academia such as PASMISS (Pacific and Asian Society of Minimally Invasive Spine Surgery), Korean Society of Spine Surgery, and Korean Orthopedic Association through publications and workshops. Bumin's active participation in research and training serves as the exemplary to other hospitals in leading to improve the medical services to other hospitals. Particularly, Bumin displays outstanding spinal surgery results using Minimally Invasive Spinal Surgery techniques (i.e. Endoscopic Surgery, Microscope Assisted Spinal Surgery, MAST-TLIF). Such astonishing results are being recognized by the global medical society through numbers of published articles in top journals such as SCI (Science Citation Index), Asian Spine Journal, European Spine Journal and ISSLS (The International Society for the Study of the Lumbar Spine).
Holding Academic Symposium with Top Medical Professionals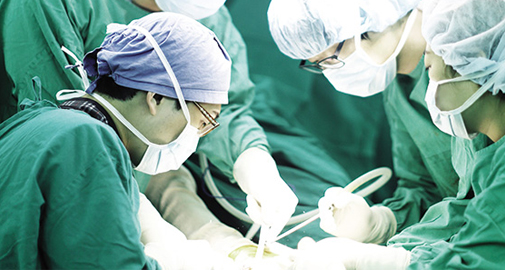 Physicians at Bumin Spine and Joint Centers are constantly exchanging the latest medical knowledge and techniques by hosting academic symposiums with to surgeons around the world